Vegas Aiming to Be a Hub of Esports with Luxor Esports Arena
Vegas Aiming to Be a Hub of Esports with Luxor Esports Arena
The Luxor in Las Vegas, most notable for its giant pyramid and spotlight, is looking to break into esports in a big way. They have nearly finished construction on turning a nightclub in the casino into a brand new esports arena with the help of Allied Esports, the largest producer of arenas in America.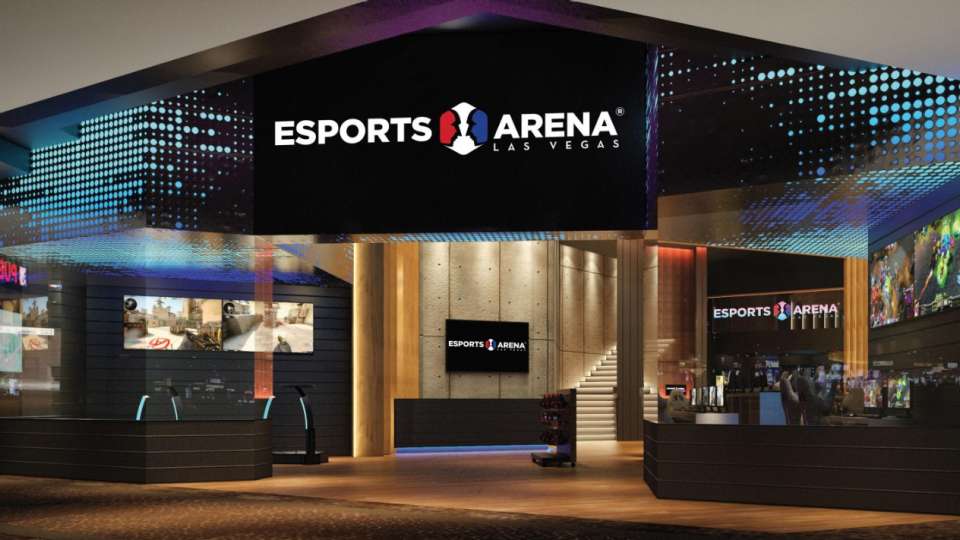 The new venue, titled simply Esports Arena, like the other venues by Allied Esports, will be one of the most advanced and luxurious arenas of its kind as well as one of the largest. At 30,000 square feet, the Las Vegas arena will be twice the size of Santa Ana's esport arena. It will also feature a 50 ft LED video wall, telescopic seating, and daily gaming stations. The grand opening, expected to be on March 22, will kick-off with a multi-day, live-streamed tournament by invite only.
As a premier spot for live events, Las Vegas is an obvious location for an esports foothold, especially after League of Legends held their NA LCS finals there in 2016. The finals were held at the Mandalay Bay Events Center over two days as well as offered discounted hotel prices for attendees. Perhaps even then Luxor knew they would be getting into the esports game, though, as they were one of a few hotels to offer a 10% discount on prices over the 5% many of their peers offered.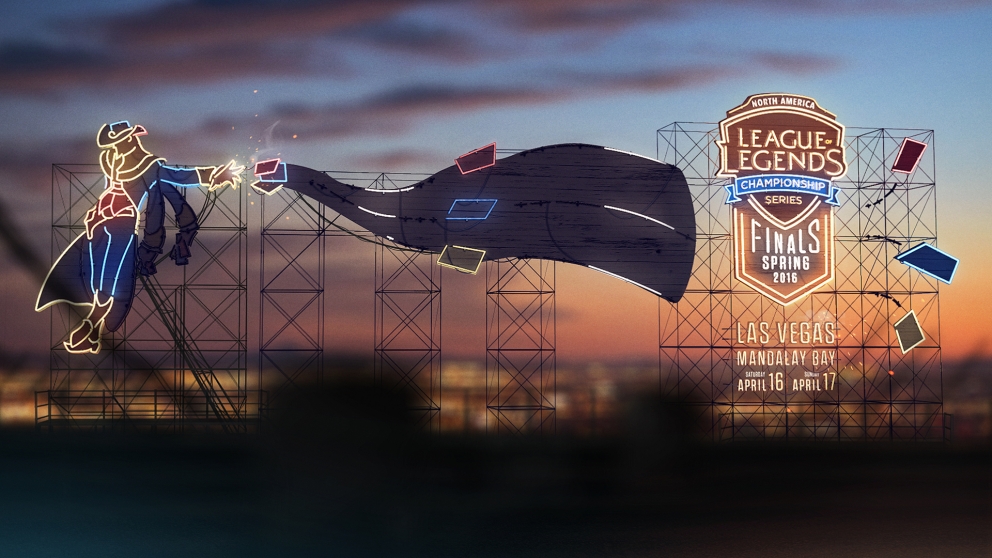 A promo image from the NA LCS finals in Las Vegas in 2016.
This is in addition to another esports arena that opened in Las Vegas last year. Funded by Millennial Esports, the 15,000-square foot arena opened in the Neonopolis complex in downtown Las Vegas, a micro-hub for all things game and nerd related. Its most recent event was a Madden 18 tournament with a price of $10,000 going to the grand winner.
While there is clearly interest in esports across the globe, one of the pitfalls Las Vegas might want to try and avoid is the fact that esports arenas are – for now – inherently small. That means few people are willing to travel just to watch a tournament (unless it is something huge like the finals or an international tournament). In that way, Las Vegas needs to foster their local esports scene and fans, and that is definitely something that the Luxor's predecessor, Millennial Esports, could do much better. It is bizarrely difficult to find tickets to events at the venue, something which certainly isn't going to help with growth.
We'll be watching Allied Esports Luxor venue closely on March 22 to see just what the company has in store and whether or not they'll be the ones to grow esports into a Las Vegas mainstay.
ESL Continues to Anger Fans with Katowice Majors Schedule Read Now
Activision Blizzard Made More Money from Microtransactions Than Games in 2017 Read Now
GG Expo, The First Ever Esports Convention, is Coming to Seattle Read Now
How Darksiders 3 Was Inspired By Dark Souls Read Now
Metal Gear Survive Free Beta on February 16 on PS4, PC, and Xbox One Read Now
sign up for our newsletter
GET THE LATEST NEWS. 
NØ SPAM. MUCH INFO. WOW. 
sign up for our newsletter 
GET THE LATEST NEWS. N

Ø

 SPAM. MUCH INFO. WOW. 
FOLLOW EKGAMING ON SOCIAL MEDIA
©2017 EKGAMING. All Rights Reserved. Designed by EKGAMING