Twitch Updates Take Aim at Harassment and Overly Sexual Content
Twitch Updates Take Aim at Harassment and Overly Sexual Content
Following several lawsuits in the past year against bot makers as well as legal action against trolls, Twitch has been looking for new ways to improve their community and make it a safer place. Well, a few days ago Twitch announced new guideline updates, some of which might have some dire changes for streamers and their communities alike.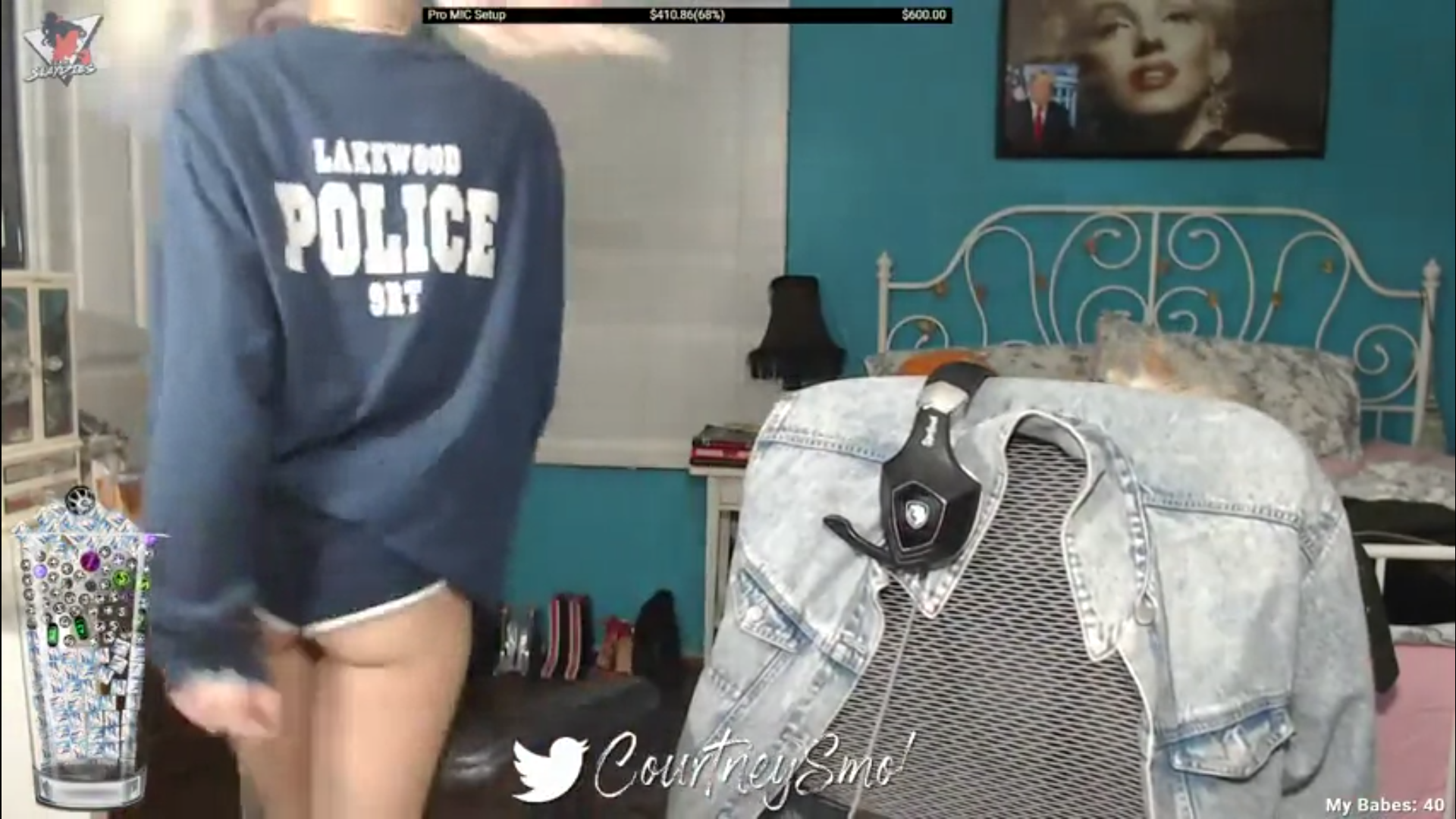 This is an example of attire that the new Twitch guidelines ban.
Twitch started their update by explaining their origins as a simple streaming service and how far it has grown, which seemed very much like a tactic used in letting someone down easy you're breaking up with. This is probably because the new guidelines have the potential to dish out lots and lots of bans, and Twitch wants to take it as slow as possible. They also said many of the updates are in response to fans and streamers being a little unclear about just what the community guidelines were. The biggest changes to roll through are in regards to harassment and hateful conduct, something which could dramatically affect both creators and their communities.
"Conduct we deem to be hateful will result in an immediate indefinite suspension. Hate simply has no place in the Twitch community."
That's right, if Twitch deems it hateful, they will be dishing out suspensions without limit, meaning a streamer that says the wrong thing could find themselves banned for life. Twitch is also looking at what happens off-site as well. If another platform or service is used to spread or disseminate any hateful or harassing message, a streamer or fan could find themselves in similar violation of Twitch's policies. They clarified that even if someone considers themselves to be "joking with [their] friends," Twitch will look at the intent and the audience, meaning that could also equate to a ban-worthy offense.
This also means for some particularly contentious streamers – Tyler1 comes to mind – they might need to be far more careful with the language they use. Although most streamers are careful to avoid certain words, a trend of abusive or rude behavior could be just as worthy of banning or suspension.
Twitch is also cracking down on sexuality in streams, especially as the IRL section of Twitch continues to climb in popularity and is always among the top 5 most popular topics on Twitch.
"Attire in gaming streams, most at-home streams, and all profile/channel imagery should be appropriate for a public street, mall, or restaurant."
A trend often mocked by other professional streamers, sexuality in some Twitch streams has edged surprisingly close to the kinds of pornographic chat services wherein the streamer performs certain actions for tips, but Twitch is aiming at ending all of that.
Though Twitch is fairly understanding of how difficult it could be for some streamers to check a backlog of hundreds of videos for content that violates the new guidelines, they also say that they "expect creators to make a good faith effort to remove hateful, harassing, and sexually suggestive content."
That might put a pretty big burden on some streamers – and some of the new policies may ruin or dramatically reduce viewership for suggestive streamers – but it seems unlikely that Twitch is going to budge much on this new change.
Streamers and fans alike can expect to see changes to start coming on February 19 when the new guidelines go live.
ESL Continues to Anger Fans with Katowice Majors Schedule Read Now
Activision Blizzard Made More Money from Microtransactions Than Games in 2017 Read Now
GG Expo, The First Ever Esports Convention, is Coming to Seattle Read Now
How Darksiders 3 Was Inspired By Dark Souls Read Now
Metal Gear Survive Free Beta on February 16 on PS4, PC, and Xbox One Read Now
sign up for our newsletter
GET THE LATEST NEWS. 
NØ SPAM. MUCH INFO. WOW. 
sign up for our newsletter 
GET THE LATEST NEWS. N

Ø

 SPAM. MUCH INFO. WOW. 
FOLLOW EKGAMING ON SOCIAL MEDIA
©2017 EKGAMING. All Rights Reserved. Designed by EKGAMING