Golden Guardians Woes Continue As Coach LocoDoco Fired
Golden Guardians Woes Continue As Coach LocoDoco Fired
The Golden Guardians can't get a break. Just hours before week 3 of the NA LCS, The Guardians announced they would be relieving head coach LocoDoco of his duties and replacing him with assistant coach Tyler Perron.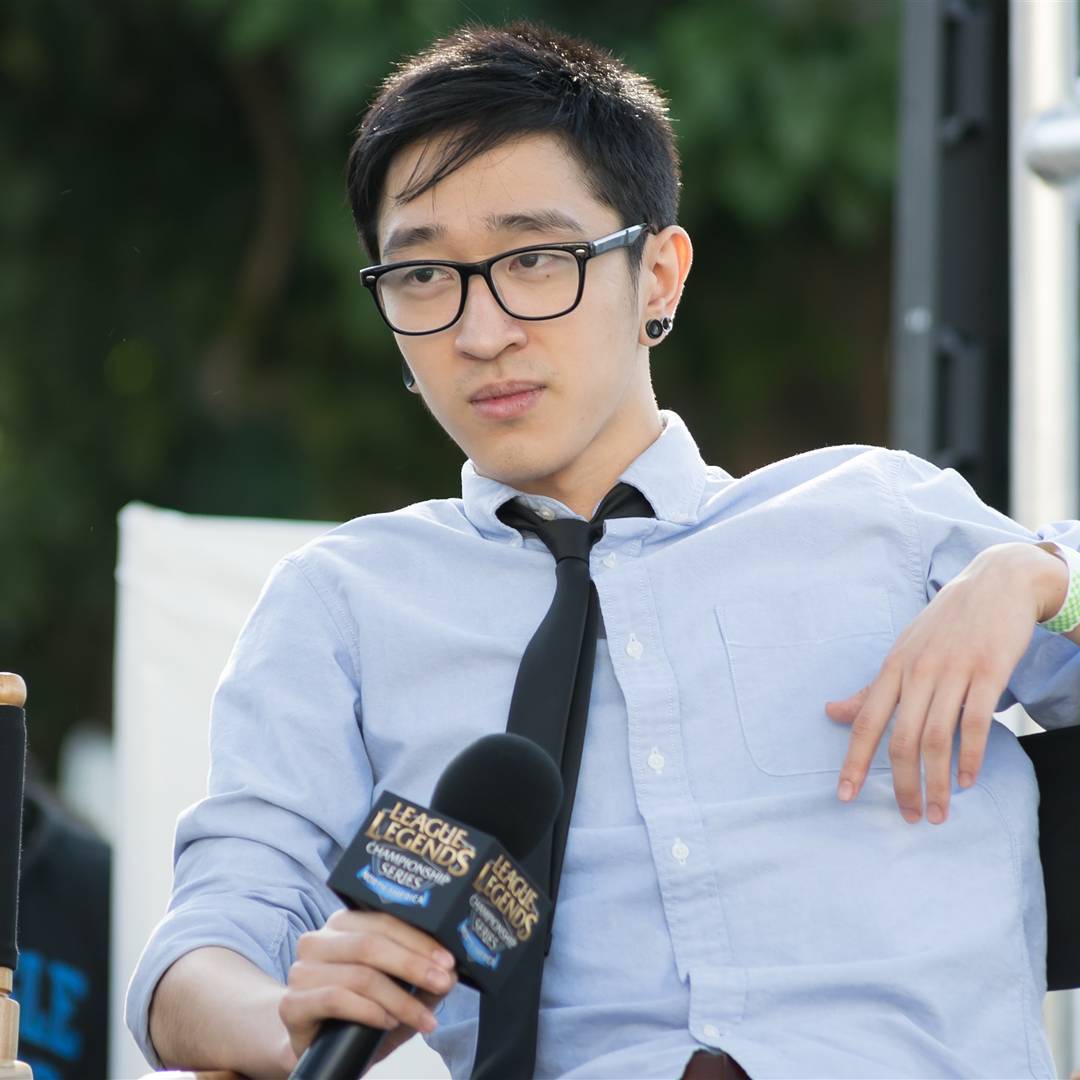 In their original statement, The Guardians announced only that LocoDoco would be removed from coaching with no details as to why. Since then, unconfirmed rumors have swirled that it was because an inappropriate comment was made to one of the female staff members at Riot. While some reports indicate that "persons close to the matter" have confirmed this, Riot and the Guardians have indicated nothing to that effect.
LocoDoco's track record as a coach has not been stellar – compared to 100 Thieves coach Prolly and his 60% win rate – and it was only when coaching the Challenger team Gold Coin United that he met with marked success. In 2016, the documentary Breaking Point prominently showcased his many flaws as a coach, especially while working with a struggling new team. After the documentary aired, he was heavily criticized for his harsh and overly aggressive coaching style.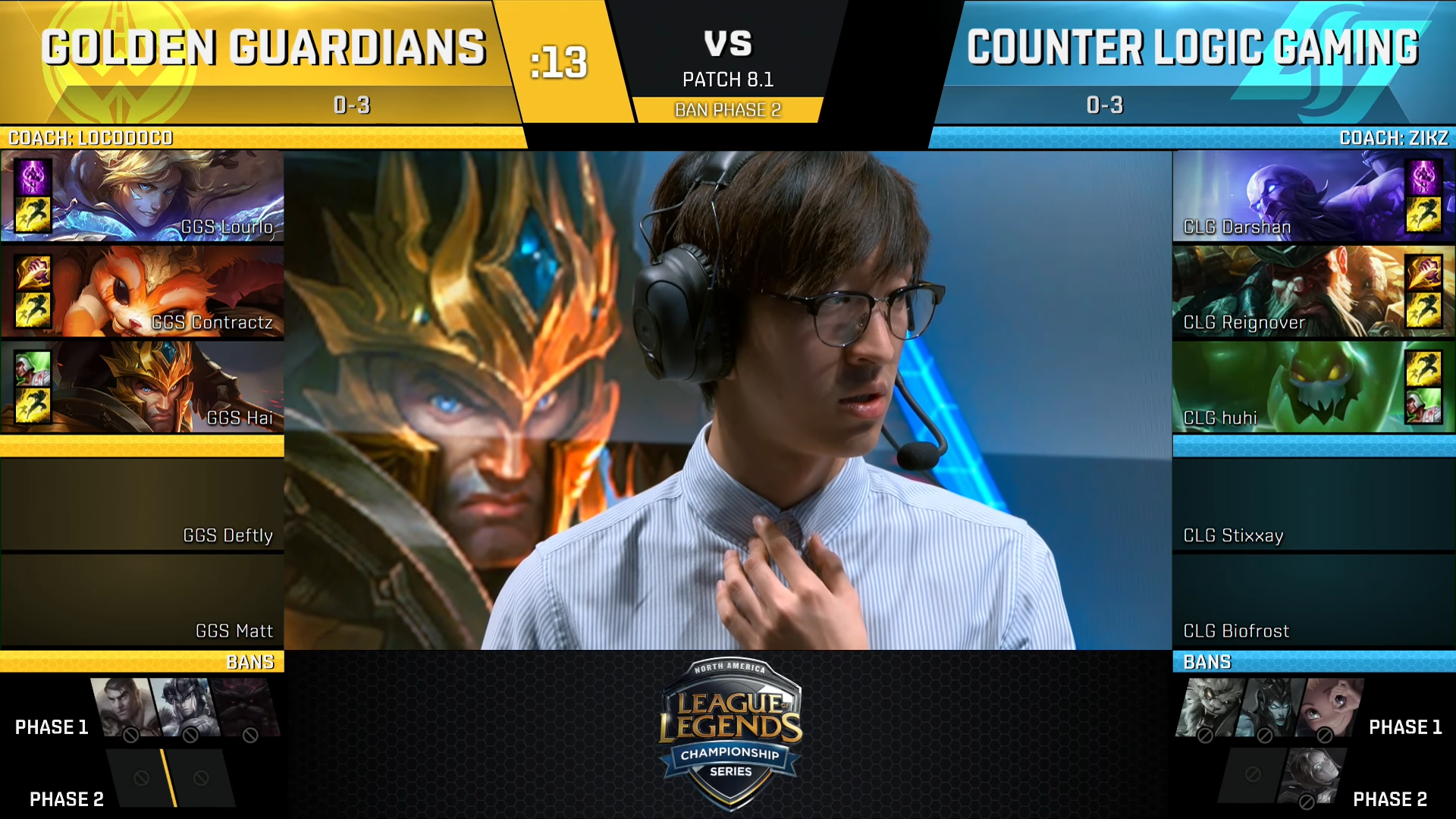 Regardless of the reason for the firing, things have been amiss with Golden Guardians for some time. Unlike many of the other teams, the Guardians weren't built around any all-stars. 100 Thieves took great pieces of many teams – including CLG's shot-caller Aphromoo – to create a front-runner team. Clutch Gaming and OpTic Gaming both borrowed talented EU mid-laners, and even teams like TSM were buying up the best bottom lane duo from across the ocean. By comparison, the Guardians were just picking up the pieces of other teams.
No one on their roster has ever been an all-star, except for maybe Hai back in his Cloud9 days, but that is long gone history at this point. And while there is some potential – Lourlo has always been a fantastic top-laner – the overall synergy of the team simply isn't there. There appears to be little to no coordination from the hodge-podge team, and while individually they can perform, as a team, they have played like solo-que players against pros.
It doesn't help that when the Golden State Warriors announced their new team at a basketball game, Deftly was introduced as the ADD carry, which did little to shore confidence that the owners had the slightest idea of what they were doing. It can also be seen that many of the player's morale is at an all-time low, especially Contractz, who went from one of the best teams in the LCS to the worst. If the Guardians want to have any chance of recovering this year, they are going to need to first look to take care of their players, which might be the real reason LocoDoco is no more.
There's a New Bill Calling for the Investigation of Loot Boxes Read Now
The Overwatch Lunar Event Is Returning Next Week Read Now
Is the League of Stopwatches Ruining Competitive Play? Read Now
Nintendo Is Making A Super Mario Movie – And This One Might Be Good Read Now
New Dragon Age Game Is in the Works Read Now
FOLLOW EKGAMING ON SOCIAL MEDIA
©2017 EKGAMING. All Rights Reserved. Designed by EKGAMING