Star Wars Battlefront 2 Increases Credits Earned
Star Wars Battlefront 2 Increases Credits Earned
Ever Since EA got a tongue-lashing by Disney, they have been wisely keeping their heads down about Star Wars Battlefront 2. With every new attempt to appease fans, they have dug themselves in deeper. Granted, they dug themselves in deeper by constantly lying and deceiving their fans. However, EA has quietly unrolled several positive changes in earning credits.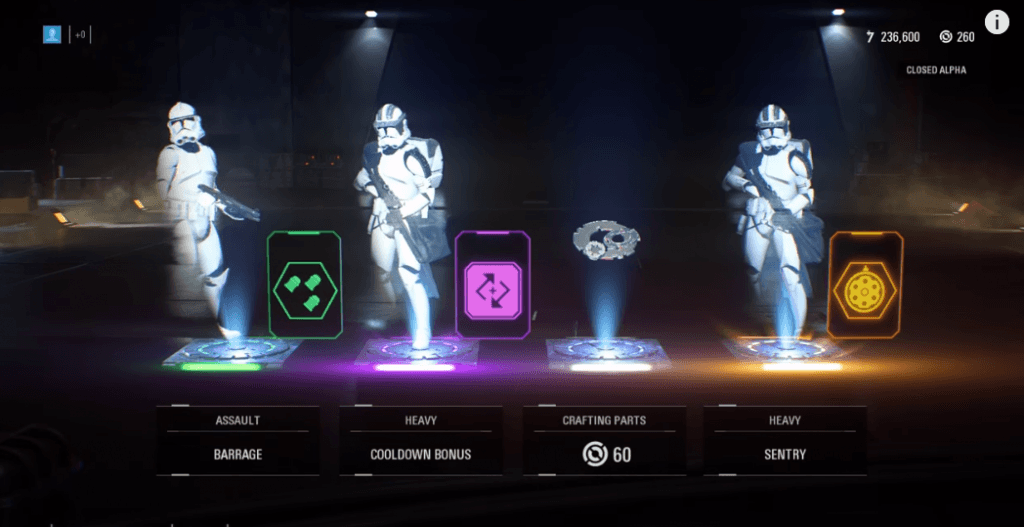 There are a lot of good changes for players coming, just so long as EA hasn't hidden another way to screw players amongst all this seemingly positive stuff (as they've done before). For now though, they have announced an increase in credits earned from multiplayer matches, adding additional rewards for the top players. It should be noted that EA failed to announce how much they have increased this amount by, which seems to indicate that the number is either low or that EA will be fluctuating the numbers, perhaps toying with how much players receive before settling on a number.
They've also increased the amount of credit players can earn in a single game, moving from 500 credits a day to 1500 credits a day. Even with the increased numbers, it would still take a player ten days of maxed credit earnings to unlock Darth Vader. To unlock Luke Skywalker would be another ten days. This is in-line with a strategy that many publishers have started pursuing, which is locking content behind time windows unless players are willing to pay for more credits.
EA is also offering more crafting parts from daily login crates as well as a new update with free content – free content provided you are an Xbox Live Gold or Playstation Plus member. Like most of EA's moves, even positive changes by the company feel like reluctant agreements or underhanded schemes. The free content is coupled with prime memberships to Xbox and Playstation, while the increased credits is also after EA lowered the credits earned by completing the campaign – something they never fixed.
So yes, EA is making some friendly moves for the players' sake, but only after cheating them time and again, and they haven't made the slightest attempt to fix their previous deceptions. Still, it's a step in the right direction, even if it is one EA is being forced to make.
How The Supreme Court's Ruling On Sports Betting Could Impact Esports Read Now
Cloud9 Comes Out on Top of the Scouting Grounds Read Now
What is the LoL Scouting Grounds and why Does it Matter? Read Now
Fortnite: Battle Royale Getting Cosmetic Makeover to Become More 'Badass' Read Now
Pro Smash Organizer JK Nearly Kills PlayersRead Now
FOLLOW EKGAMING ON SOCIAL MEDIA
©2017 EKGAMING. All Rights Reserved. Designed by EKGAMING