H1Z1 Pro League Is on the Way
H1Z1 Pro League Is on the Way
Developer Daybreak Games' recently announced the H1Z1 Pro League, a competitive league for the popular H1Z1: King of the Kill. The league will consist of 15 teams battling it out over a period of 20 weeks. The season will culminate in a league championship sometime in late 2018, though exact dates have yet to be revealed.
This is a big step for a game that finds itself in the increasingly crowded battle royale market.  As PUBG and Fortnite continue with their spat, H1Z1 has decided to trudge forward and make the best out of what they have.
So far, Daybreak Games appears to be doing everything right. They've learned from all the other esports leagues out there and are putting players and the H1Z1 community first.
"Focused on a "player-first" approach, the H1Z1 Pro League is a partnership between Daybreak Games and Twin Galaxies to create a sustainable, first of its kind, professional esports league for the "one versus all" battle royale genre. Through the partnership with Twin Galaxies, an organization built on community adjudication, the H1Z1 Pro League will be established as the pinnacle of integrity in esports. The truly unique partnership with Daybreak Games will allow for the close collaboration necessary to create a cohesive experience to go from average joe to professional player."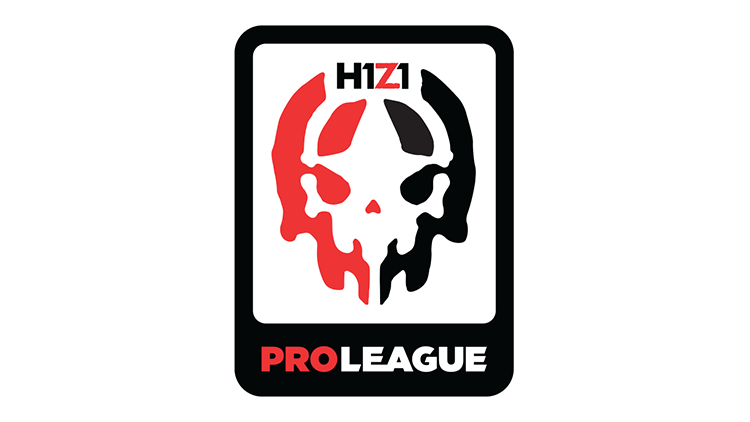 The creation of the H1Z1 Pro League feels like it could be a turning point in the world of esports. So many of the esports leagues out there have incredibly high barriers to entry. Dota and LoL are complex games that take a lot of time and effort to truly understand. The Overwatch League has potential, but it'll be tough for gamers to get over their hatred of Blizzard. CS:GO has always struggled to reach the masses for some reason.
Meanwhile, H1Z1: King of the Hill is relatively straightforward, on the surface at least. The whole battle royale genre has exploded and H1Z1 could greatly benefit from having their league be the first to market.
The H1Z1 Pro League has a Player Bill of Rights, a Right to Minimum Compensation for players, a Player Agreement Standards and a Governance Committee on which at least one player representative will serve. All of this makes the Pro League feel much more like the NBA, NFL or MLB. And, like it or not, those leagues have been around for a long time and have learned a lot from past mistakes. The fact that the HZPL resembles them is a good sign. 
The next step for the league is a League Conference to be held in two weeks time. That'll be followed by a formal application window, with the official team announcements slated for early next year. The H1Z1 Pro League is scheduled to being in the second quarter of 2018. 
The Recap of Day 2 Group Stage at Worlds Read Now
Recap of Day 3 Group Stage at Worlds Read Now
The Recap of Day 4 Group Stage at Worlds Read Now
Our IndieCade Favorites: Space Cats, A Haunted School, Cat Appendages and Hypothetical Fun Read Now
Drowning in Art: A Misstep for IndieCade Read Now
sign up for our newsletter
GET THE LATEST NEWS. 
NØ SPAM. MUCH INFO. WOW. 
sign up for our newsletter 
GET THE LATEST NEWS. N

Ø

 SPAM. MUCH INFO. WOW. 
FOLLOW EKGAMING ON SOCIAL MEDIA
©2017 EKGAMING. All Rights Reserved. Designed by EKGAMING