Foresight for the Week: September 5th Edition
Foresight for the Week: September 5th Edition
Every Tuesday, Foresight for the Week is your guide to the gaming industry for the next 7 days. With game and DLC releases, news about upcoming cons and events, and information on the latest patches and updates in gaming, Foresight for the Week helps you stay on top of everything going on in the industry. 
Destiny 2 (Xbox, PS4, PC)
Destiny 2 is finally here. It's been one of the most anticipated titles of the year and fans of the original game are excited. Early access betas have been running since mid-July and the hype-train has been full steam ahead ever since. The game's story mode is said to be longer and more intricate than Destiny's and the world is supposedly substantially larger.
Like many sequels, Destiny 2 hasn't been built from the ground up. It's an evolution of it's predecessor rather than a something new. The skeleton remains the same, with big changes coming to things like subclasses, weapons classes and overall combat. 
Knack was an OG PS4 game. It was a launch title and one of the first games to be shown off on the new console. Now its sequel is here and ready to pick of where its predecessor left off. Knack II follows Knack once again as he shrinks and grows as needed to fight off all sorts of villains. The game is cartoon-y and childish, but promises difficulties suitable for all levels of play. 
Lego World (PC, PS4, Xbox, Switch)

Lego Worlds launched earlier this year for most platforms, but its debut on the Switch was put off until this week. The game is sandbox style and has a very Minecraft-esque feel to it. If you're familiar with Legos and the concept of a sandbox game, Lego Worlds likely won't come as much of a surprise to you. The best part is, you never have to worry about stepping on this game in the dark and experiencing the sharp pain only a surprise Lego brick can deliver. 
Just Dance 2018 (Wii U, PS3, PS4, Switch, Xbox 360, Xbox One)

If you're still rocking a last-gen console for some reason, then you probably don't have many opportunities to get your hands on a new game. This week though, you're in luck. Just Dance 2018 is now available on every current and last gen console out there.
It's time to dust off your Wii U, 360 or PS3 and get dancing. Or, and this is just a suggestion, you could upgrade to a new system and get any other game that's come out in the last four years. 
Super Mario 64 Green Demon Challenge: Crushed Spirits – PART 5 – Game Grumps
NEW INVASION ONSLAUGHT (HARDEST DIFFICULTY) THE CRAZIEST GAME MODE EVER MADE | BEST TEAM Nightblue3
Games Done Quick Charity for Hurricane Harvey Relief Read Now
eSports come to YouTube Red with Good Game Read Now
Gamescom Drops a Trailer for Biomutant's Open World Read Now
Indie Games Looking to Take on AAA Titles Read Now
Is Blizzard Making Overwatch More Sport than eSport? Read Now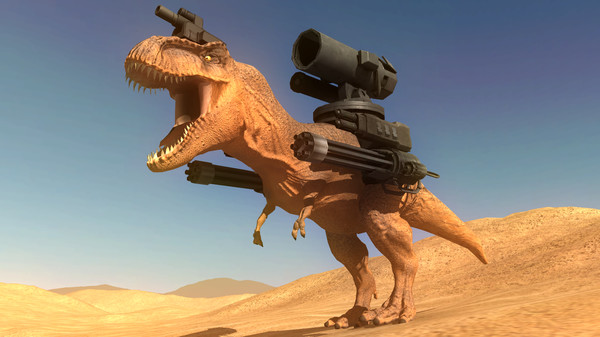 If you're sick and tired of the same stuff month after month, this week's Indie Spotlight is for you. Beast Battle Simulator is unique, to say the least. According to the developers,
Beast Battle Simulator is a physics based battle-simulation sandbox game featuring dinosaurs and animals. Kamikaze Zebras VS. T-Rex with laser guns, Lions with machine guns VS. a flock of 50 seagulls; anything is possible! Watch as the beasts dismember and rip each other apart in gory detail!

BBS is fully physics simulated, so the beasts can smash and knock each other over in emergent ways. They can even lose limbs depending on where they're hit or bitten. Every beast in the game has a unique fighting style and attack pattern.
There's a variety of game modes as well, including 'Beast Soccer' and a sandbox mode. Also, they just added a tank in their latest update. So if you've ever wondered if a heard of elephants could destroy a tank, this game was made for you.
Patches, Updates, and DLC

Battlefield 1: In the Name of the Tsar
"In the Name of the Tsar" is a huge update. It comes with six new maps, a slew of new weapons and vehicles, and brand new game mode called Supply Drop. The new mode is decribed as "a fast-paced fight for supplies on the Eastern Front as planes airdrop everything needed to outgun and outscore your opponents."
The DLC is available September 5 for those who have a Season Pass and will be available on September 19 for everyone else.  
Rainbow Six Siege: Blood Orchid 
Rainbow Six got a huge patch last week in preparation for the massive "Blood Orchid" update. The update adds two Special Duties Unit Operators to Team Rainbow as the team gets ready to raid an abandoned theme park on the shores of Hong Kong. A third individual will also be joining the team in the update, Polish Special Forces GROM Ela Bosak. 
The new map and characters are hardly the only changes coming with this latest update. There are also upgrades to matchmaking, servers, lighting, visuals and more. Plus, four "Blood Orchid" weapon skins will be added to the mix for the duration of season 3.
You can read the full patch notes here. 
sign up for our newsletter
GET THE LATEST NEWS. 
NØ SPAM. MUCH INFO. WOW. 
sign up for our newsletter 
GET THE LATEST NEWS. N

Ø

 SPAM. MUCH INFO. WOW. 
FOLLOW EKGAMING ON SOCIAL MEDIA
©2017 EKGAMING. All Rights Reserved. Designed by EKGAMING